Winner of the Nick Robinson Newcomer Award, Independent Publishers Guild Awards 2015.
Shortlisted for the Bookseller Independent Academic, Educational and Professional Publisher of the Year award.
Rowman & Littlefield International is an independent, interdisciplinary publisher in the Humanities & Social Sciences. We are committed to bringing incisive modern scholarship to a global readership in multiple formats. We firmly believe in the value of publishing cutting-edge research for a scholarly audience.
RLI was established in November 2012, in collaboration with the Rowman & Littlefield Publishing Group in Washington DC. We are a member of the Independent Publishers Guild and the Publishers Association.
Meet Our Team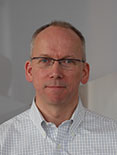 Oliver Gadsby
Chief Executive
Oliver started his career as an editor in Germany; he later spent three years working in Sweden. He was CEO of the educational publisher Nelson Thornes, and went on to be Director of Strategy and Acquisitions for Informa plc, the parent group of Taylor & Francis. Oliver was CEO of Continuum from 2007, leading it to become IPG Independent Publisher of the Year in 2011. He is now enjoying building a new business: establishing a top-class team, and finding the right ways of harnessing technology for the dissemination of original research. Oliver is a former Chair of the Independent Publishers' Guild, and sits on the board of the Academic and Professional Division of the Publishers' Association.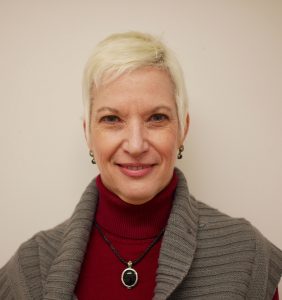 Linda Ganster
Editorial Director
Linda's publishing history includes sales and editorial work at Pearson, McGraw-Hill and, most recently, Cengage, where she worked as Editor-in-Chief of the Behavioral Sciences division. Linda has extensive experience developing and promoting market-leading texts in a wide variety of academic disciplines. In this critical time in the evolution of higher education, Linda is thrilled to be a part of the RLI team.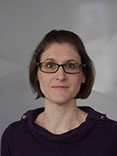 Sarah Campbell
Publisher, Philosophy
Sarah was previously a Publisher at Bloomsbury and, before that, Continuum, where she developed a market-leading Philosophy list and ran a team of editors working across the Humanities and Social Sciences. She is experienced in working with authors across the academic spectrum and in developing projects that represent the cutting edge of modern scholarship. She passionately believes in a collaborative, creative relationship between publisher, author and academic community.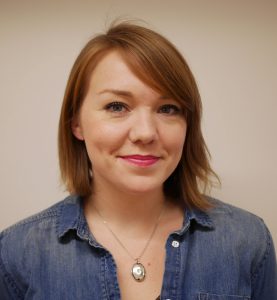 Holly Tyler
Senior Commissioning Editor, Cultural Studies, Anthropology and Geography
Holly joined RLI from Palgrave Macmillan where she had been for six years, most recently as Senior Editor for Human Geography, Health and Science and Technology Studies. Holly is passionate about interdisciplinary research, and welcomes proposals on a range of themes that intersect anthropology and geography, including social and cultural studies and policy; gender, race and identity; urbanism; migration; and globalization. She studied history at Queen Mary, University of London, and is currently engaged in reviving her Spanish language skills.

Dhara Snowden (née Patel)
Commissioning Editor
Dhara first entered the publishing industry as an Editorial Assistant at Bloomsbury Academic, working on classics, archaeology and religious studies.  Following that, she took up a position as Assistant Editor at Edinburgh University Press and most recently as Editor at Berghahn Books, focusing on politics, religion and global health before joining the team at RLI. Dhara is committed to commissioning scholarship of the highest quality and keen to hear about new projects for both academic and policy-making audiences.

Isobel Cowper-Coles
Assistant Editor, Philosophy
After graduating from a degree in Linguistics with Literature at the University of York, Isobel undertook internships at Arcturus Publishing and Harper Collins as well as travelling to South India. Upon her return she took up a position as Editorial Assistant at Cambridge University Press, working with commissioning editors across the Humanities and Social Sciences before coming to RLI as an Assistant Editor. She is keen to build on the strong interdisciplinary nature of the Philosophy list at Rowman and Littlefield, and welcomes new ideas for projects in this field.

Mike Watson
Editorial Assistant
Michael studied History up to Masters level at Southampton University and University College London, focussing on British economic and social history and its relationship to the Caribbean. After graduating he worked as a Researcher and Project Administrator on the Economic and Social Research Council-funded Legacies of British Slave-ownership project at UCL.  He has previously undertaken internships at Granta Books and Verso Books. He is interested in how academic practice can contribute and remain relevant to contemporary issues and debates.
Jennifer Cima
Director, International Sales & Marketing
Jennifer joined Rowman & Littlefield from Bloomsbury where she was most recently responsible for sales into Asia, having previously been closely involved in the set-up of Bloomsbury's Indian company in New Delhi. Earlier in her career she held positions at Continuum working with bookshops, library suppliers and wholesalers in the UK, France, Germany, Switzerland and Belgium, before taking on responsibility for dealing with the company's network of agents in Australasia, Asia, the Middle East and Africa. As a Modern Languages graduate, Jennifer is passionate about travelling and developing close relationships with our customers in the UK and around the world.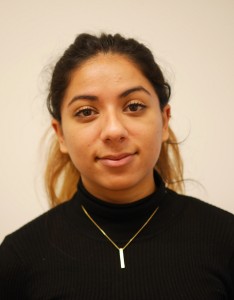 Catherine de Mello
Marketing Executive
Catherine studied English Literature and Theatre Studies at the University of Leeds. She joined Rowman and Littlefield as an intern through Creative Access and has previously undertaken work experience at Kyle Books.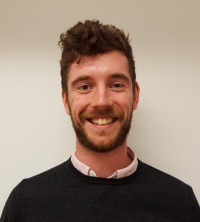 Sean McDonagh
Marketing Executive
Sean joined Rowman & Littlefield from Bloomsbury where he held the position of Online Key Account Executive and worked closely with online retailers of print books and ebooks to promote Bloomsbury titles across their Adult, Children's and Academic lists. Developing a broad understanding of publishing and evolving markets, Sean is keen to use his creativity and analytical skills to find new and sustainable ways of connecting contemporary audiences with the latest interdisciplinary research. Sean studied English at the University of Leicester where he also took the opportunity to study abroad and spent a year at the University of Turin.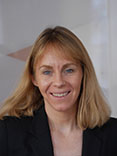 Katherine Sloggett
Senior Marketing Assistant
Katherine studied History and Politics at Royal Holloway, University of London, and after a year of working and travelling in Australia she joined Reuters in London and worked as a PA and on project work for six years. She has always loved books and worked in her father's antiquarian book business before joining Rowman and Littlefield in 2011. Her responsibilities centre around providing timely and accurate information about our lists to agents, customers and authors.